Introduction
The history of beer in Iceland might be short but has evolved fast over the last decade. In the last few years the demand for good quality beer has increased and has led to the introduction of new microbreweries all over the country.
History of beer in Iceland
Beer has been in the storybooks of Iceland since the settlement in 874. But in 1915 alcohol was banned in Iceland. In 1921 it was legalised to import rosé and red wine from Spain and Portugal due to business trading and other products followed later. Eventually in 1935 all alcohol except beer was legalised.
During the prohibition years, there were two breweries in Iceland and they were only allowed to brew 2,25% beer which we normally call Pilsner.
As beer was still prohibited, a pseudo-beer was invented, called "Bjórlíki" which in its essence was Vodka mixed with pilsner (2,25%). It supposedly tasted similar to beer and was about 5% alcohol level.
Finally, 74 years after the prohibition, in March 1989 the final ban was lifted and beer was finally allowed again. Ever since then the evolution of beer in Iceland has been rapidly changing and small breweries opening up around the country. Every year on March 1st we celebrate the national beer day to honour the history and to be thankful that we can enjoy a cold beer, legally.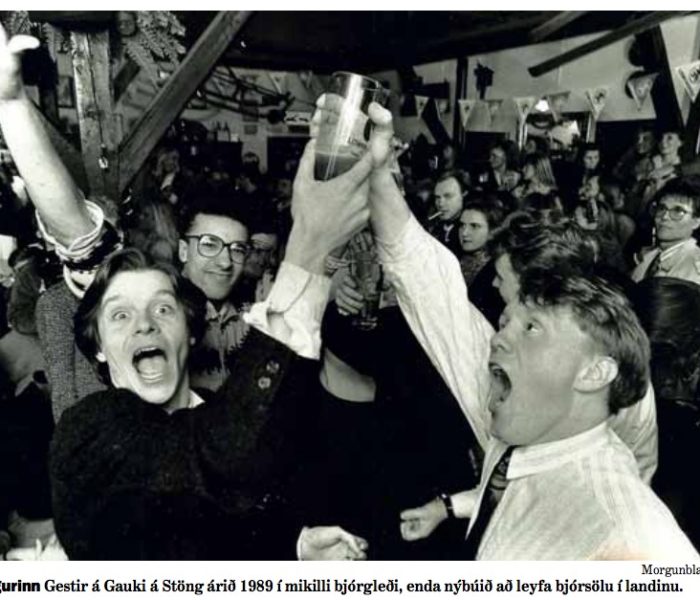 Beer in Iceland – for internal and external use!
If you are a beer enthusiast or simply like to get to know local Icelanders and fellow beer fans you can participate in a special beer walk around Reykjavík. In the tour you get the essence of the beer history along with a taste of some of our best micro crafted beers. You'll also get the chance to taste Iceland's famous Brennivín (Black death), a schnapps that is becoming famous around the world.
And if that's not enough beer? How about bathing in it?
A Beer Spa Resort will be opening in 2017 in the North of Iceland. It will give people the chance to soak in a 38°C (100°F) bath filled with a special blend of beer containing yeast and hops which are said to be beneficial to the hair and skin. There will also be available an outdoor hot tub for larger groups. While soaking in the beer you can enjoy a cold refreshing glass of the Icelandic Kaldi beer from a tab next to the bath. Just be careful not to drink the bath "water".
Microbreweries around Iceland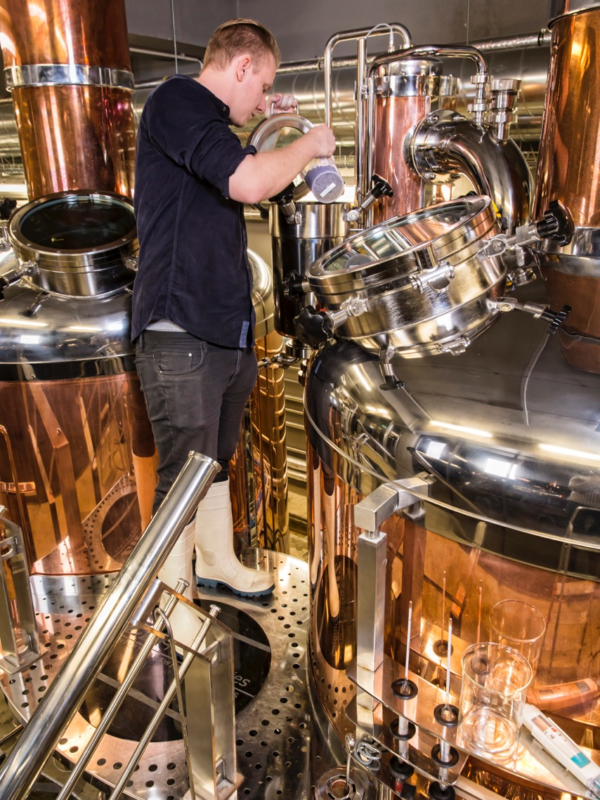 Regarding the beer history of Iceland it is quite unique and interesting and of course we want you to get to know it better. There are couple of breweries and microbars we recommend for every beer lover visiting Iceland.
Bryggjan Brewery is the 1st microbrewery and bistro in Iceland, serving a wide variety of high-quality beers. What makes Bryggjan Brewery especially appealing is their own beer which they brew on site. Their brew master, Bergur Gunnarsson, keeps the diversity in the beer selection by brewing various styles of beer. Bryggjan Brewery offers a beer tour where individuals and/or groups get the opportunity to get a tutoring on all things related to beer, the brewing process and Iceland's beer culture and history.
Looking for a relaxed atmosphere and cosy surroundings, Skúli Craft bar is the right bar to visit. At Skúli Craft bar you will find up to 14 different beers on tap that are constantly rotating and you can always choose between some of the best beers available in Iceland. The great variety of beers served at Skúli are more often than not from local microbreweries like the high-quality beer from Borg Brewery.
Microbar is one of the oldest craft beer bars in Iceland, opened in the summer of 2012. Like Skúli Craft bar, Microbar serves a great variety of high class beers. You can choose between up to 10 different beers on tap as well as among an excellent variety of bottled craft beers from all over the world. Most of the Icelandic beer served at Microbar is from the brewery Gæðingur, located in north of Iceland, that offers new and exciting tastes into the growing beer culture in Iceland.
One of the largest breweries in Iceland, Viking, offers fun and interactive seminars and games on the beer history in one of their breweries in Reykjavík, Ægisgarður. The guests can try the famous "bjórlíki" and taste several different types of brewing. Ægisgarður welcomes you to the multi-purpose house of the Icelandic brewing heritage and beer history where you can learn about the brewing methods, Icelandic beer culture, enjoy some beer tasting and participate in all kinds of merry Viking games perfect for every true beer enthusiast.
So, let's raise a glass (of beer) and say SKÁL – pronunciation: /skauːl/
Not a beer fan? No worries, we have a wide variety of premium wines from all over the world. We at Atlantik DMC are always happy to assist you with any inquiries about Iceland as a destination for your incentive, event, meeting or conference and we are committed in planning the perfect program for your groups.
Iceland Welcomes the World again! The Icelandic government has just announced a big change relating to travel restrictions into the country. From March 18th forward, Iceland will be accepting visitors