What is it like in Iceland?
One of our main questions when it draws closer to arrival of our groups is what should they bring to Iceland.
Icelandic weather can be unpredictable and it can change quickly.
We have a funny saying in Iceland, that if you don´t like the weather then wait a minute. As one could see sunshine, rain and even snow in a matter of an hour.
When thinking of Iceland, one would assume it is freezing cold. The Icelandic climate is however warmer than you think. Due to the Gulf stream with warm waters from gulf of Mexico, then temperatures are higher than in other countries in the same latitude. That does however not make Iceland a tropical island. Yet…
The weather in Iceland is considered mild, which means that our summers are cool and winters mild.
Winters can be cold and temperatures can go well below freezing, but the average temperature during our coldest month (January) is surprisingly only 1°C/34°F, or similar to New York.
Summers are cool compared to most other countries. A good day in Iceland during the summer would be around 15-20°C/60-70°F
We do therefore need to bring with us warm and comfortable clothing for our Iceland adventure, no matter if you are travelling for summer or winter.
Get ready for the action
https://www.inspiredbyiceland.com/icelandacademy/pack-warm
At Atlantik DMC we say dress like an onion. Its always better to have more layers and "peel" them off when too warm!
For outdoor activities in the Icelandic nature we recommend bringing the following items:
Base layer/thermal underwear (warm, lightweight, layered clothing made of fleece, wool, or other synthetic materials that keep their insulating ability when wet. Not cotton)
Mid layer (fleece, down, wool)
Wind and waterproof outer layers, i.e. jacket and trousers
Warm socks
Good sturdy waterproof shoes (don´t bring new shoes, that might not end well for your feet)
Mittens or gloves and a warm hat
Swimsuits
Sunglasses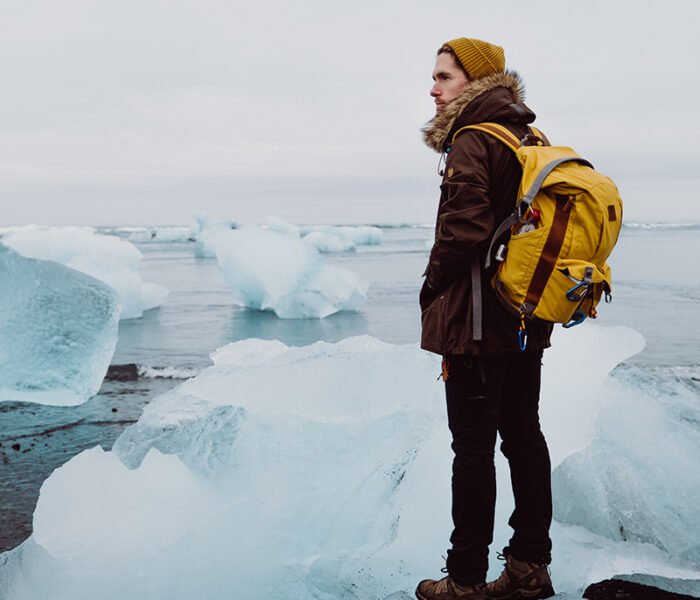 Other essentials to bring
Water and tap water
Tap water in Iceland is one of the best you can find in the world and we highly recommend that you bring your own reusable waterbottles. Bottled water at the store is both a bit pricie as well it is the same quality water you will get in the tap. We are all use to buying water at the store during our travels. But we highly recommend going the environmental friendly route and bring your reusable bottles.
Adapters and electricity
In Iceland we have 220V electricity and use the standard EU plug ins. Therefore we recommend you bring charging adaptors that fit this. Also keep in mind if you come from a country with different voltage then in Iceland you might need to keep in mind the adapter will adapt the power level (power adapters).
Cameras
If you want to photograph Iceland in a more pro way then your smart phone. We recommend a good camera and bringing a small tripod that can be easily packed in your bag/backpack.
Spare batteries, in colder weathers battery levels deplete faster. Having a few spare batteries on hand doesn´t hurt for those conditions.
There is one thing you should not forget at home, and that is your smile and good sense of humor. We look forward to seeing you in Iceland!
Team Atlantik DMC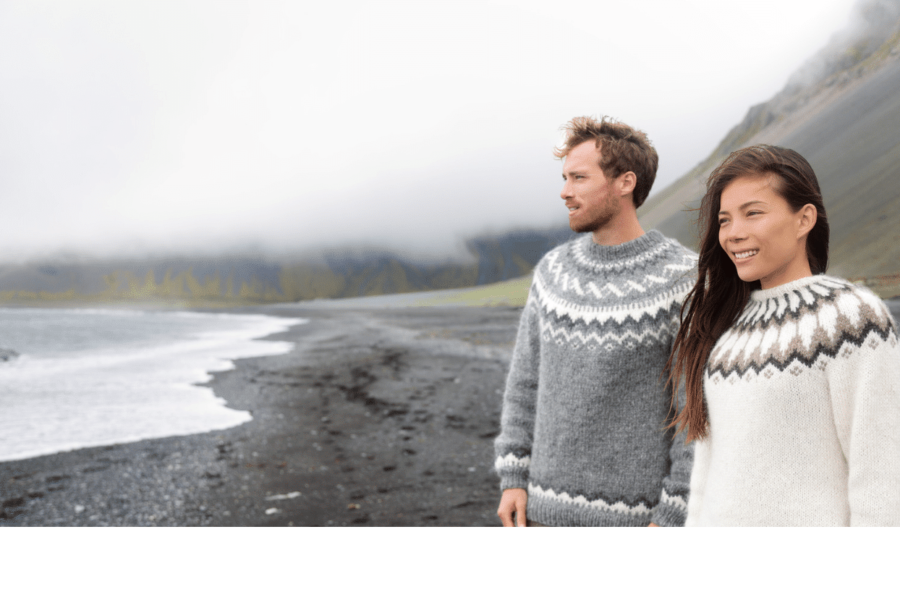 Iceland, with its otherworldly landscapes, stunning glaciers, and geothermal wonders, is a dream destination for many travelers. However, the ever-changing weather conditions and diverse activities available in this Nordic island